Neil Patrick Harris: Eighth wedding anniversary with David Burtka
Most people will remember Neil Patrick Harris as Barney Stinson from the cult series How I Met Your Mother. There he embodied the suit-wearing womanizer who never avoided flirting with pretty women and had little left for relationships.
However, the private life of the actor looks quite different. Here he was recently able to celebrate the eighth wedding anniversary with his husband and two children. Neil Patrick and his David still seem to be as much in love as on the first day.
On Instagram, Harris published a beautiful post addressed directly to the love of his life. In the photo, only the two of them can be seen smiling happily into the camera. In the background, the sun is slowly setting. He wrote: " Eight years ago we got married. He is still the center of my life. He is the person I want to impress, the bright light of my life. Happy wedding anniversary, David. I love you so much."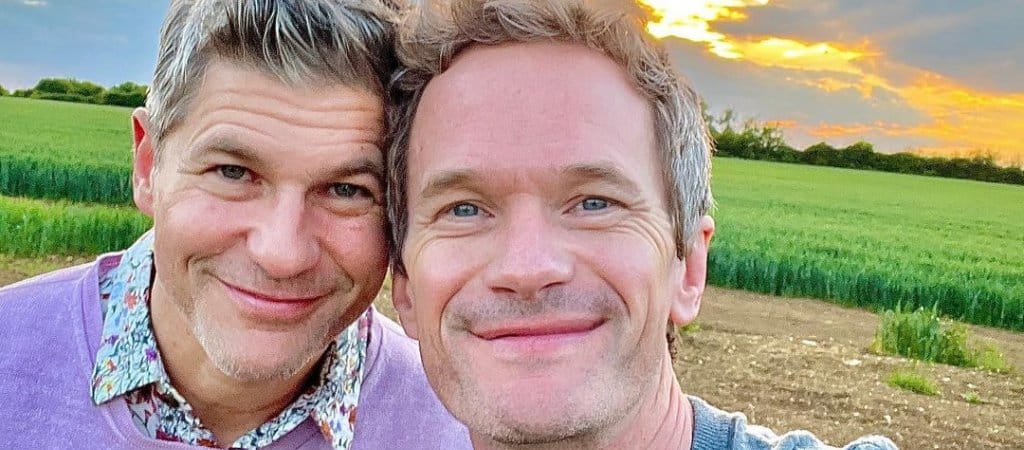 David Burtka's declaration of love for wedding anniversary
Not only Neil Patrick Harris posted a wonderful love message on Instagram. His husband David Burtka also decided to let the world know about his feelings. He posted a wedding photo in black and white.
This picture was also accompanied by a message of love. David wrote: "Eight years and still going strong! What an adventure! I can't imagine my life without you. You are still as funny as the day we got married. Happy anniversary.".
The photos have already received numerous hearts and almost as many positive comments from colleagues and fans, who also wish the two only the best for the future. Among the well-wishers is also Cobie Smulders, who embodied Robin in How I Met Your Mother.
A wedding for the children
Neil Patrick Harris and David Burtka have been a couple since 2004. In 2010, they adopted twins Harper and Gideon. But it was not until 2014 that the two got married. The step was taken out of love for their children.
Their reasoning for finally tying the knot was that the two children would thus know who their father was ... and that David was also the father AND husband. Among other things, the factor of identity also played an important role.
Through the wedding, their children should know that they live in a family with two fathers.
The wedding ceremony itself was rather small. In total, there were only a little more than 40 guests. The celebration was held in Italy.
But things don't just seem to be going well for Neil Patrick Harris in his private life. Professionally, too, there is actually no reason to complain. The actor can be seen in "Uncoupled". Here he plays a man who has been abandoned by his great love and now throws himself into dating life as a newly single man. However, he soon learns that all this is not so easy.
Many are already comparing the series to "Sex and The City" - only told from the perspective of a gay man. And that's exactly what seems to go down well with the audience, whether gay or not.
Here you can find the winners of the Creative Emmys