Big update at Planet Randy: New features, modernized design and extended profile options!
Dear Planet Randy Community Members,
we are happy to announce that on November 07 a major update for our platform will go live. With many new features, we want to make sure that Planet Randy continues to be the place where you can best share your interests and preferences.
What awaits you?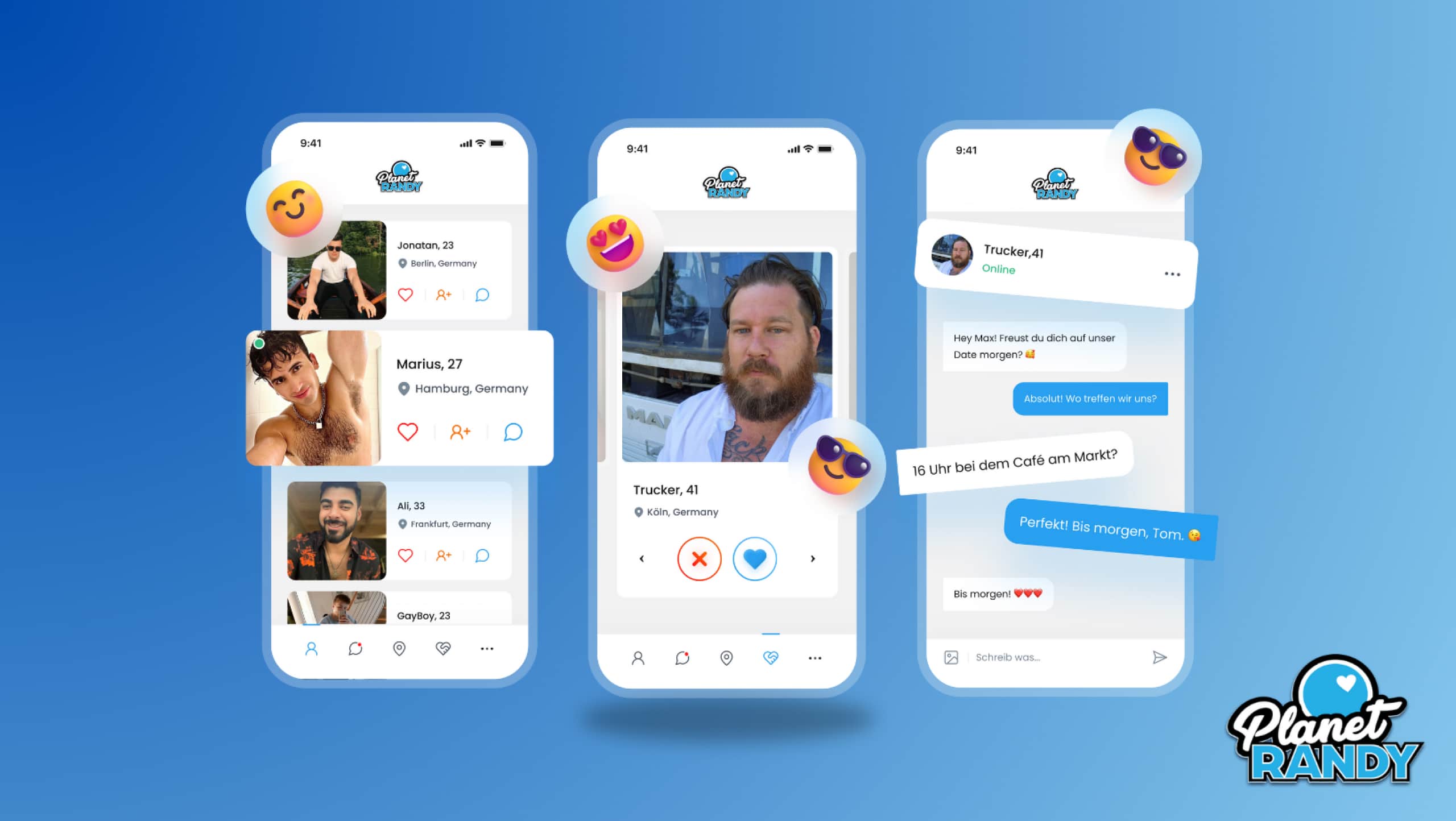 Brand new design & modern profile layout: Our design experts have worked hard to give Planet Randy a fresh and contemporary look, suitable for mobile and desktop users. The redesigned profile layout is now more intuitive and modern, making it easier for you to share and edit your information.
Revised and expanded profile details:
Physique: Normal, Otter, Athlete, Twink, Thin, Daddy, Hunk, Chubby, Bear
Smoking behavior: Yes, No, Shisha
Search for: Friendship+, Relationship, New, Chat, Friends, Flirt, Sex
Relationship status: Looking, Forgiven, Divorced, Open relationship
Improved Match Finder: We have reworked the Match Finder to increase your chances of finding someone who really suits you.
Optimized search and messaging: Search and messaging have been improved to make your interactions smoother and more effective.
New to this: Sending pictures in chat! You can now share pictures directly in your chats, which makes communication even more personal and lively.
Removal of old functions:

Based on your feedback, we decided to remove the nudge and gift features because they were perceived as old-fashioned.
The old affiliate program was also removed, as it no longer met current standards.

Coming soon: Android App: We are about to release our brand new Android app that will make browsing and networking on Planet Randy even more enjoyable.
We hope that you will be as excited about these new features as we are. Our main goal remains to provide you with a platform that is constantly evolving to meet your needs.
Let's start this new chapter of Planet Randy together!
With best regards, your Planet Randy Team