Switzerland: Church marriage for all is now likely to be introduced in some cantons
In the Swiss cantons of Bern, Jura and Solothurn, same-sex couples will in future also be offered the opportunity to marry in church if they so wish. It was not too long ago that it was established by popular vote that it is generally possible to marry as a homosexual couple in Switzerland. The current news is a wonderful opportunity for all same-sex couples to combine their faith and love.
However, it will still take a little while before everything is through. Church marriage for homosexual couples is expected to be permitted from summer 2023. However, the joy about the current developments is already great. And most certainly, the lives of many couples from the LGBTQIA+ community will change significantly once again in the coming year.
However, one question remains unanswered: Will other cantons in Switzerland follow suit? And if so, when? At the same time, it is also important to keep in mind that the decision can still be appealed. The opinion of the church parliament, however, is clear. Here, the corresponding resolution was passed with 141 votes in favor. Only 15 members of the parliament pleaded for "no". Seven people abstained completely.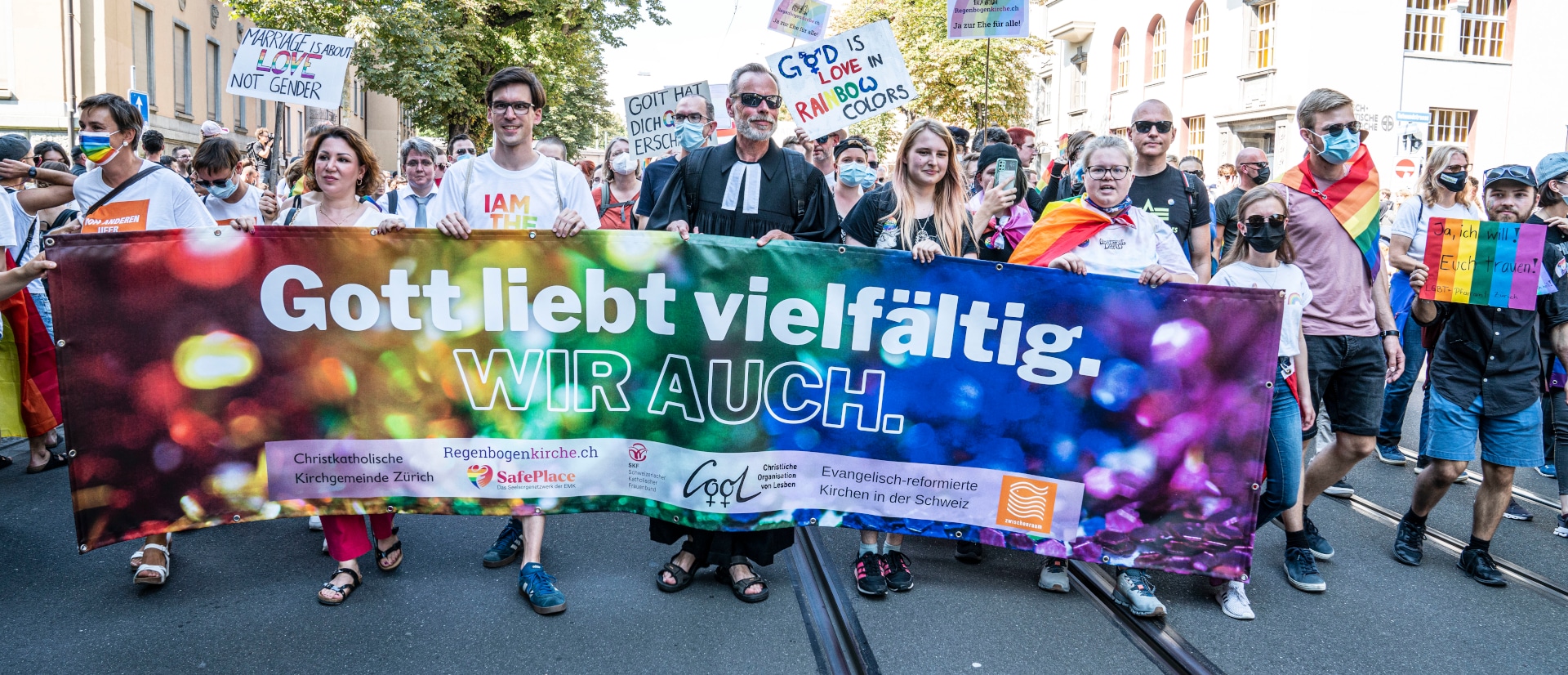 The result of extensive efforts
The fact that the church parliament was able to vote at all on the question of church marriage for same-sex couples is the result of hard work. Already in the summer of 2022, the demands became louder and louder. And of course, not only the question "May homosexual couples marry in church, or not?" was discussed in this context.
If you take a little time to look at the related issues, you might also consider whether every priest, even if he is not convinced of marriage for all, can really be "forced" to marry two people of the same sex. The answer: No! According to the Church Parliament, every priest is allowed to refuse such a marriage for himself.
However, at a time when more and more members of the church itself are coming out or at least letting it be known that they have a positive attitude towards the community, it should not be a problem - especially in the larger cities - to find a priest who will "give his blessing".
It is envisaged that all couples who wish to marry in church must be able to produce a civil certificate.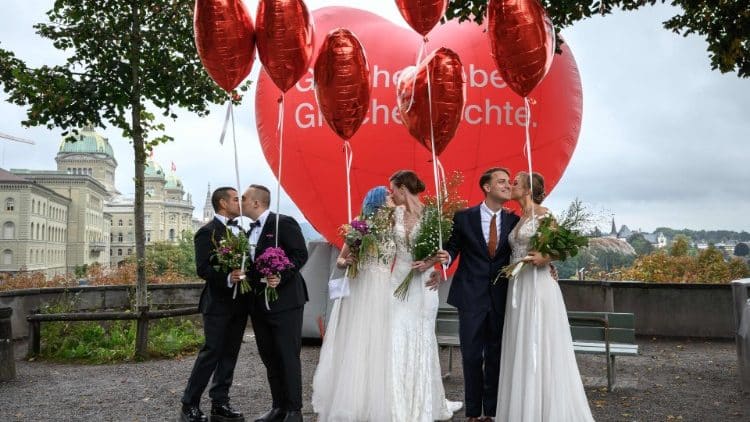 What is the situation like for queers in Switzerland?
The queer community in Switzerland was able to celebrate a very special success this summer. Since then, same-sex couples have been allowed to marry here as well.
Even though many voices from the conservative camp had come forward to overturn the decision at the last minute by having horror stories about queer people printed on posters and displayed in public places, the people decided that marriage for all should be realized. At the time, more than 60 percent voted in favor.
Switzerland is considered comparatively tolerant towards queers. Of course, there are also people with prejudices here. And anyone who considers that marriage for all was approved by more than 60 percent in the referendum must also keep in mind that almost 40 percent either voted against it or abstained completely.
However, the scene has grown more and more over time. And among other things, it is also the Zurich Pride, which is so colorful and diverse that it attracts every time also quite a few people from abroad.
In short: The situation for queers in Switzerland is largely characterized by tolerance and acceptance. And - thanks to the decision of the church parliament - perhaps even community and church could move closer together here in the future.
Have you noticed? Fifa is under heavy criticism!