More than 1,800 LGBTQIA+ organizations take a stand against Fifa
The current World Cup seems to be less about the sport. Many people are shocked that the event is being held in Qatar, a country where human rights do not play a major role.
Criticism of the actions of those responsible - especially Fifa - has come from people from a wide range of backgrounds and walks of life. Now, more than 1,800 LGBTQIA+ organizations have also joined forces to publish an open letter. The key message: it calls into question how credible Fifa still is. In total, more than 160 countries have taken part in the action.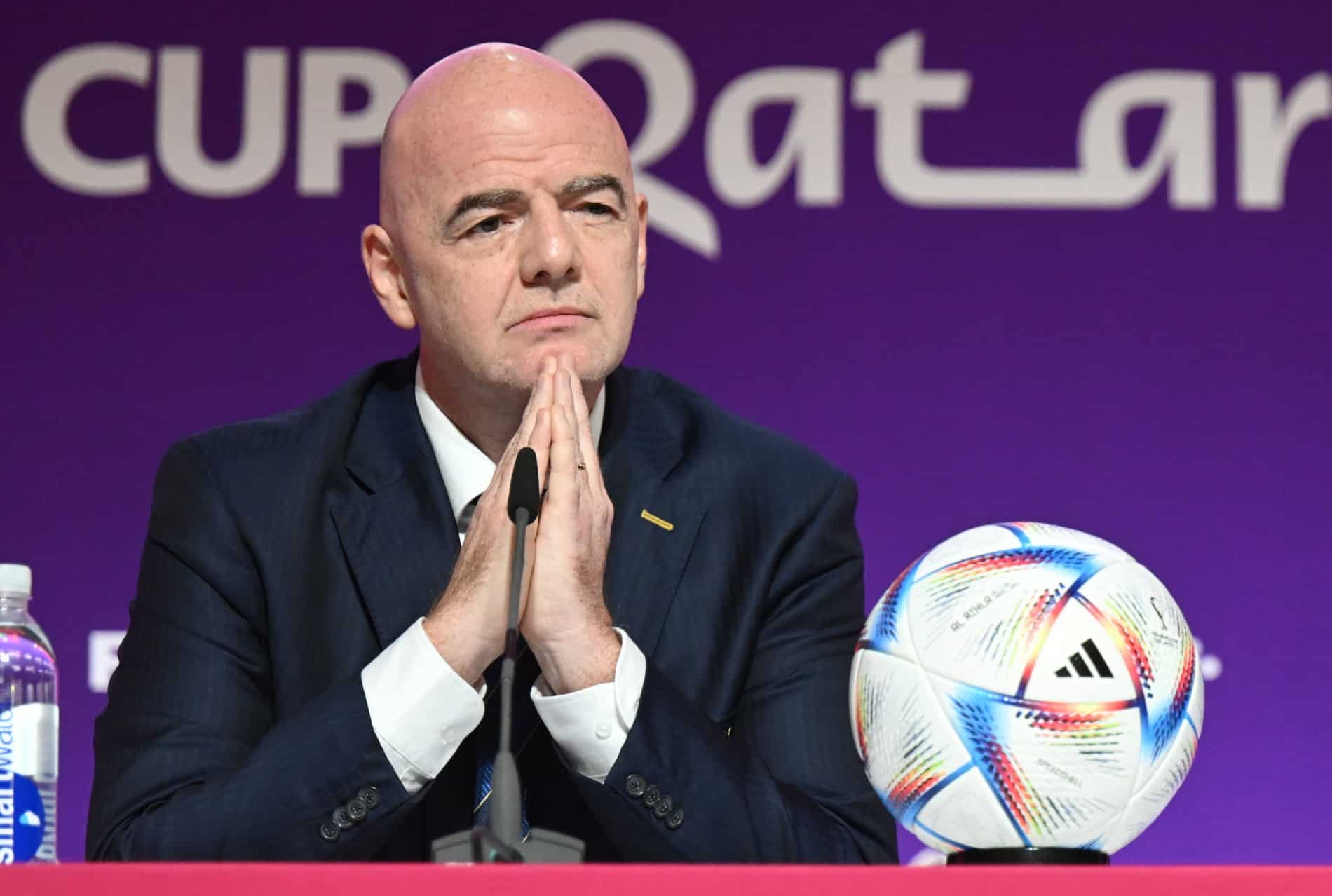 What does the open letter say?
The statements made in the open letter are likely to offend some of those responsible. Among other things, it says that the World Cup has only just begun, but that Fifa's credibility is already very questionable - especially with regard to the issue of human rights.
At the same time, it is pointed out that many queer fans would wonder whether it was generally possible to enjoy the World Cup on site in a safe setting. Among other things, it is also referred to the so often quoted statement that sport actually has the power to "bring people together in equality". However, exactly that would not succeed with the men's soccer World Cup.
Fifa's behavior towards the players is also criticized
Particularly interesting, however, is the view beyond the end of the nose that the authors of the open letter dare to take. They describe Fifa's behavior as unfair not only to queers, but also to the footballers involved. After all, they are now forced to choose between fairness and solidarity.
Among others, the fans in the stadiums also have to accept corresponding restrictions. Especially during the first games, many of them were forced to hand in their rainbow fan articles. In this way, it was not possible to at least make a statement in the stands.
In Qatar, homosexuals are considered "insane"
Many people who live here make no secret of the fact that homosexuality is regarded as a mental illness in Qatar.
Those who love the same sex can be punished in the country with a prison sentence of several years. Many representatives of leading LGBTQIA+ associations also find it appalling that former promises have not been kept, among other things. Specifically, the open letter refers in this context to assurances made with regard to freedom of expression and non-discrimination.
In recent years in particular, representatives of Fifa have repeatedly met with representatives of human rights organizations and outwardly presented themselves in a positive light. However, nothing (or at least not much) is left of the promises made back then.
The LGBTQIA+ organizations take Fifa to task
The open letter concludes with clear demands. The representatives of the LGBTQIA+ organizations demand a rethink from Fifa. Fifa should change its course and stand up for human rights for all, in order to ultimately restore trust.
It may be that a rethink can be initiated by another (sore) point. Statistics already show that far fewer people have tuned in to this World Cup than in previous years. And it is precisely this that is likely to make the event less attractive to sponsors.
It remains to be seen whether Fifa will make a further statement and/or whether it will perhaps be able to bring itself to commit itself a little more to issues such as equality and tolerance in the future. However, most would agree that the likelihood of this happening - at least in the context of the current World Cup - is rather low.
There is a new gay dating show in the USA