Scottish footballer Zander Murray has come out of the closet
Zander Murray, the Scottish footballer, is gay. One of the reasons he came out to the media is that he thinks other queer footballers need a role model. His outing is actually a small "premiere". Because: It is the first outing of a professional soccer player in Scotland. Of course, the probability is high that Murray is not the only gay footballer in Scotland. The addition of the role model function is all the more important.
However, he does not regret his move at all. In an interview published on his team's website, he says that a huge weight has fallen off his shoulders. With his outing, he has probably encouraged many other athletes - especially in the field of soccer. After all, such a step is still considered "problematic" by many here. Many people associate soccer with a particularly masculine sport and don't understand that there can of course be gay (or queer) players here too. Murray is wonderful proof that exactly that is possible, however.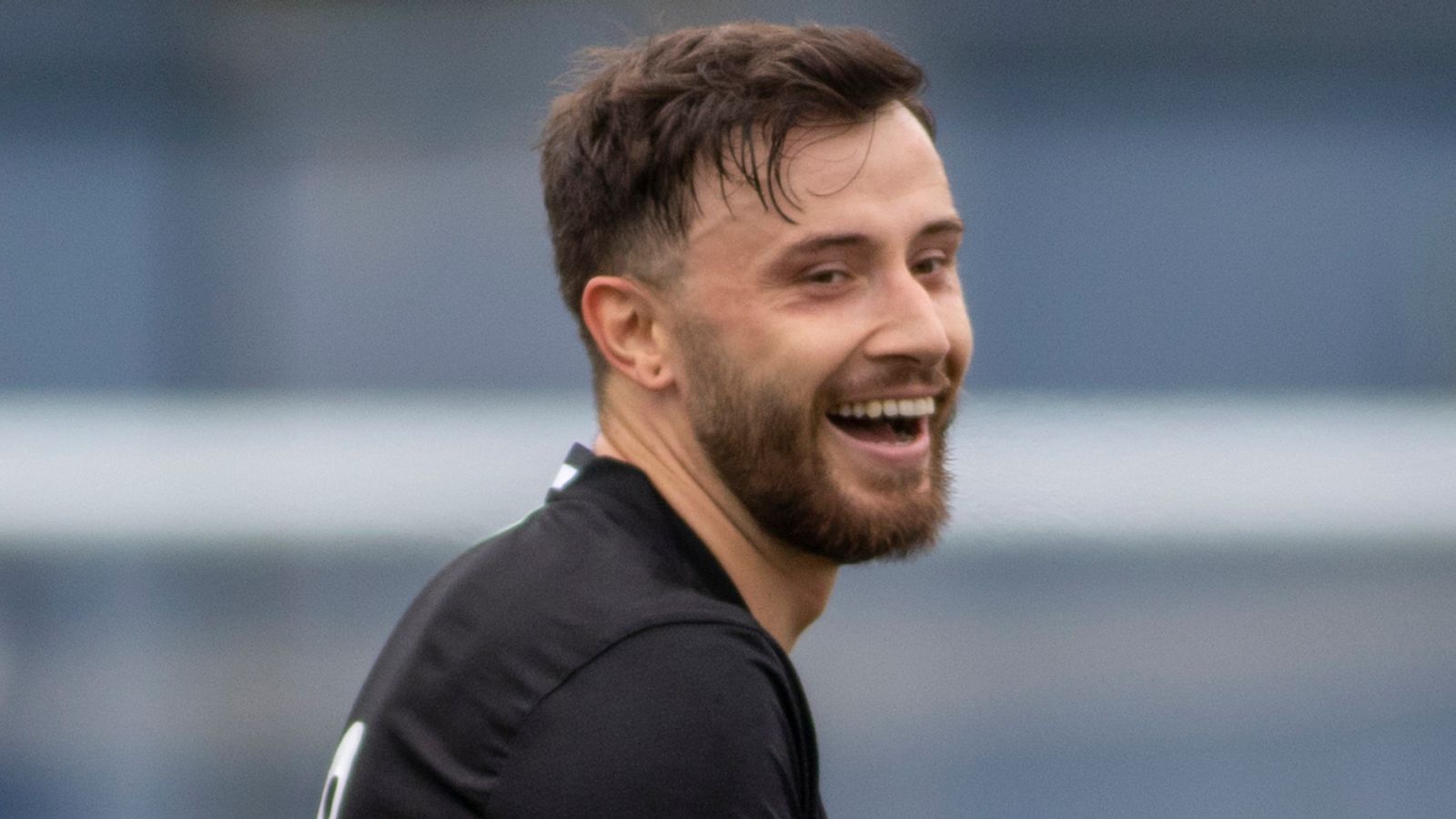 Outing as a challenge?!
In the interview, Murray goes on to explain that coming out has not been easy. Among other things, he spoke of Jake Daniels, who is considered the first openly gay (and active) male professional soccer player. Although he had seen that coming out could work in "such a masculine sport," Murray said the move was difficult. He weighed it and gave it a lot of thought, he said. One of his problems was the lack of appropriate role models in his youth. Now he has developed into one himself - almost overnight.
And it turns out once again that all the worries were actually unfounded. Because: The reactions to Murray's outing were undoubtedly very positive. He describes receiving messages from all over the world. Many wrote to him that his step had been inspiring for them. And he is very pleased to be confronted with people's reactions.
Murray apparently knows that many more British footballers are gay
It is important to Murray to also serve as a kind of role model for others. He writes on social networks that there are many gay footballers who are simply afraid of coming out. And that's exactly where Murray wants to start with his public outing. Some players have even contacted him and told him about their concerns. Now Murray has decided to help and make life easier for others affected.
Sporting outings do not have to mean the end of a career
On the contrary! Particularly in recent months and years, many athletes have experienced that their fans still support them even after they have come out. Nevertheless, every outing is a step that abruptly changes the lives of those affected.
Most reactions to media-effective outings - also from the sports sector - have been positive lately. Probably also because with every outing it becomes clear that it is "absolutely okay" if an athlete is not heterosexual but queer. Neither performance nor people change.
But to make it even easier for more people to take this important step in the future, we need role models like Murray. And - with a little luck - these are likely to become even more numerous in the future.
By the way, preparations are already underway for the EuroGames 2023 in Bern