Gay Cruising in the cold season - with these tips it will be hot
Many gays can imagine almost nothing more erotic than cruising in the forest, at the lake or elsewhere, even when the days are getting shorter again. But: The low temperatures can definitely turn into a challenge. Who wants to freeze when they can have the "sex of their life" instead?
The good news is that of course no one has to miss out on gay cruising between October and February. With a few tips, the whole thing is even as adventurous as in the summer.
And as always, please do not forget condoms!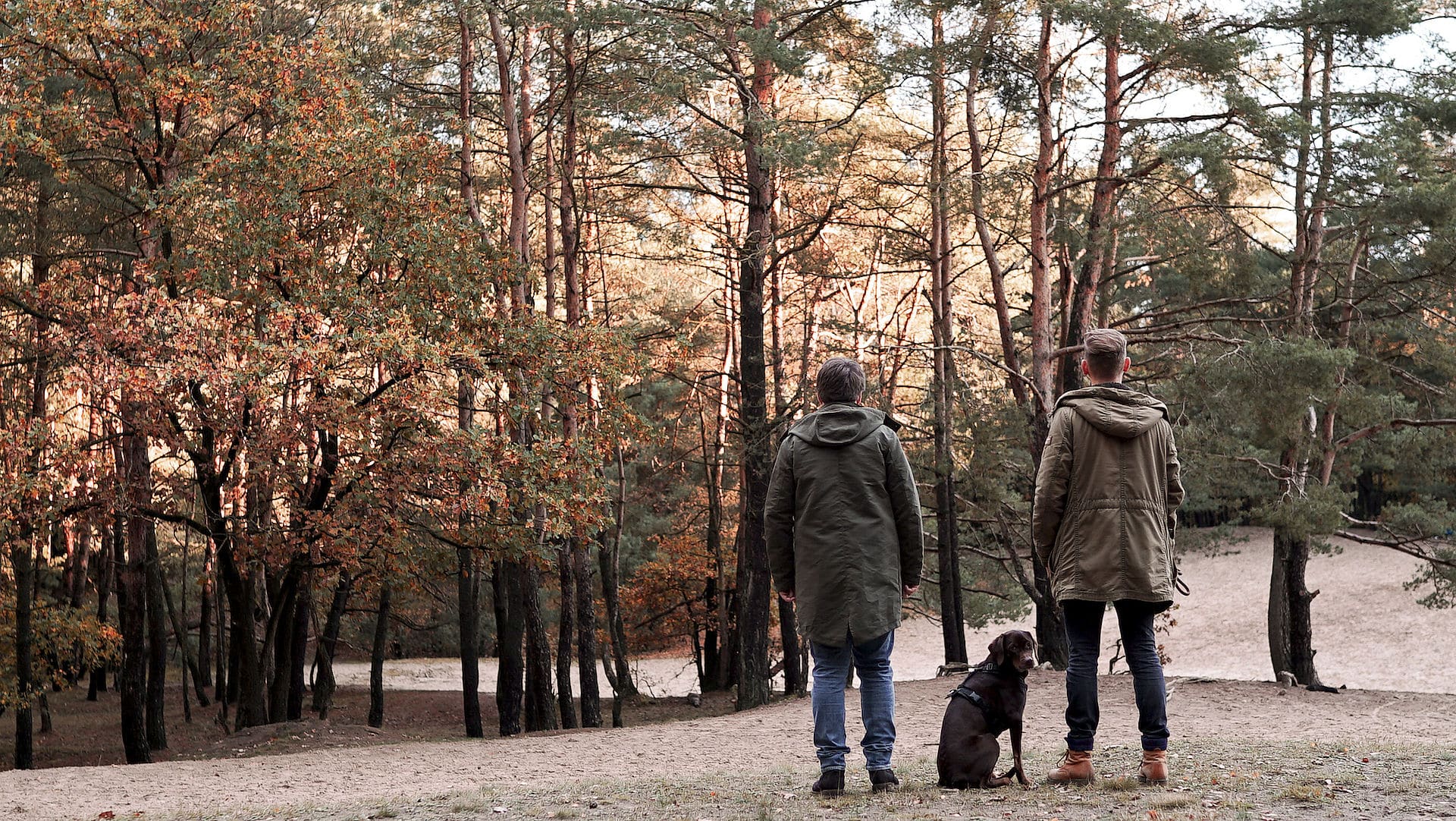 Tip No. 1: The right clothes
If you don't want to freeze in autumn and winter, you need the right clothes - even when cruising, of course. However, so that thick jackets and the like do not interfere with sex, attention should be paid to a tight fit if possible. Furthermore, it makes sense to wear pants that allow you to expose the "important parts" as quickly as possible. On particularly cold days, it may also be worthwhile to apply a heat patch to the back. And: warm socks and a cap are also a must. That way, the heat can't escape as quickly.
Tip No. 2: Indoor cruising
In the meantime, there are several possibilities to shift your cruising fun to indoor. Especially in larger cities, gay saunas and gay bars, but also gay cinemas, regularly open their doors. Here, no one has to worry about the weather or anything else.
Tip No. 3: Meet in the car
If you don't feel like indoor gay cruising, you can also move your "Stell-Dich-Ein" into the car. Especially if the heating has been running for several minutes beforehand, it quickly becomes particularly cozy here. In order to attract the attention of other gay cruisers, it is usually worthwhile to park a bit off the beaten track at the relevant rest stops. So it often does not take long until the first guy knocks on the window.
Tip #4: Date and don't wait long
There's no question about it: long waits at rest stops and in the park are no fun - especially when temperatures are low. That's why it makes sense to arrange to go cruising in the winter. In relevant chats, the right people often find each other quickly.
For the on-site meeting, it is then important to agree on a distinguishing feature. In this way, doubts and misunderstandings can be excluded.
Tip No. 5: Cruising just after dark
Temperatures are usually significantly lower at night than during the day - especially in winter. On the other hand, it gets dark much earlier. Here the motto is: Don't lose any time! In winter, people usually cruise earlier to avoid the cool night temperatures. Here, many people find what they are looking for from around 9 p.m. (depending on the location).
Our conclusion on cruising in winter
Even if gay cruising is of course particularly fun in the summer, this does not mean that sex adventures would have to be dispensed with in the winter. Even in the cold season, the possibilities are versatile.
But as always, the same applies here: Don't get caught! Those who choose outdoor cruising should always be aware that sex in public is prohibited.
Therefore, it makes sense to wait until nightfall and find a good hiding place. Not in the mood for low temperatures and hide-and-seek games? In winter, many relevant indoor locations are particularly well attended. It is also worthwhile to stop by here.
Scottish professional footballer Zander Murray has come out of the closet