ZDFneo brings series with queer characters to the screen
The British series "Tell Me Everything" is about young people who - to put it simply - are searching for the meaning of life (or for their place in society?). Among others, Louis and Regan are also involved. Both are queer. Louis is bisexual, Regan is lesbian.
Not much is known about the series yet. According to rumors, however, neither the funny nor the serious, emotional moments will be neglected. The series will then start in November 2022. The protagonists experience - each in a different way - how hard it can be to grow up. They all have their own problems and have to overcome a wide variety of challenges.
It's about love, about sex, but also about the darker sides of life. Among other things, drug problems are also addressed.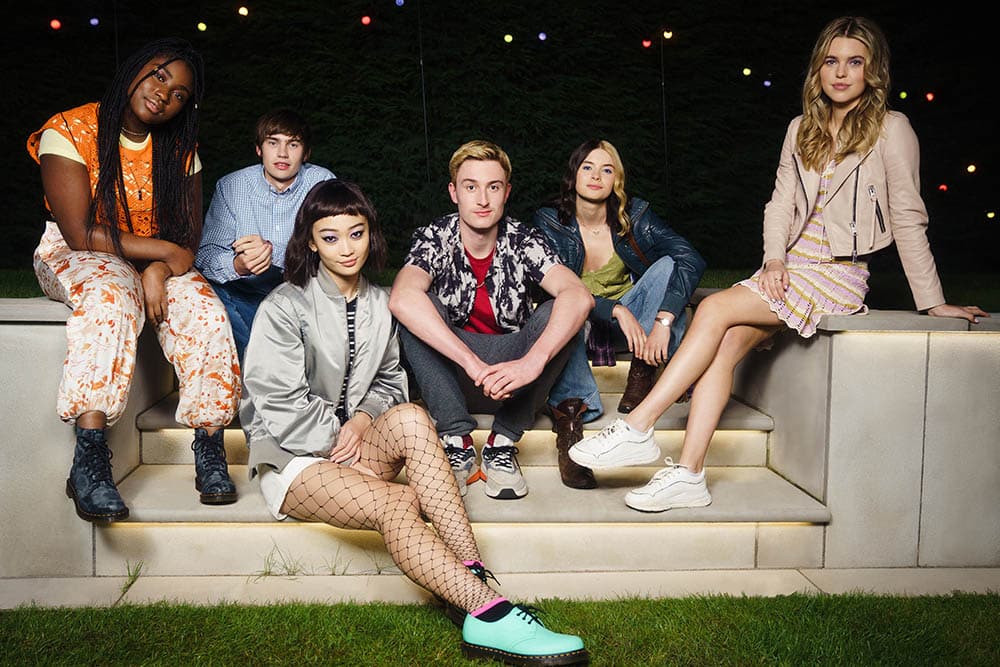 Louis is bisexual - and buddy of the protagonist Jonny
Among other things, the queer community should be pleased to know that two queer characters have also managed to be integrated into "Tell Me Everything." One of them is Louis. He is comparatively quiet and shy. At least at first and before he thaws out a bit. He has an interest in both men and women, and in the course of the series he accordingly gathers his experiences on both sides.
Regan stands by her sexuality
Regan is the second queer character in the series. The young teenager is a lesbian and has never had a problem admitting her sexuality. She was forced to grow up at a comparatively early age because she takes care of her grandmother sacrificially.
Her life becomes especially romantic when she meets Jaz. Jaz is the caregiver who is to look after her grandmother in the future. She also has a thing for women and viewers can expect a lot of excitement and emotion.
Starting on November 18 at 8:15 p.m., it's on. That's when "Tell Me Everything" starts on ZDFneo. The episodes will then also be included in the media library.
Who is behind "Tell me everything"?
"Tell Me Everything" was written by Mark O'Sullivan. The author incorporates many of his own experiences into the plot of the series. This can be seen, among other things, in the fact that there are many parallels between him and the protagonist of the series, Jonny.
He, too, knows the feeling of somehow no longer being a child, but not yet an adult either. And that is exactly what is reflected in the plot of "Tell Me Everything".
Although the series has not yet been broadcast in this country, it is accordingly certainly not difficult to deal with the message already. Different characters meet here, all of whom are different and looking for their place in life. At a time when adulthood is already within reach, but not yet fully here, many things can seem confusing.
Whether Mark O'Sullivan has managed to package exactly this feeling into a series and whether viewers will find themselves in the plot remains to be seen.
More queer content on TV
Even if the main character of "Tell Me Everything" is not queer, the series will further increase the visibility of the scene. In a way, this is another "piece of the puzzle" that will make the TV landscape even more colorful - in the truest sense of the word.
If the rumors that are currently circulating are true, viewers can expect a series that is neither too sad, nor too emotional, nor too funny, but depicts the emotional chaos that just about everyone has had to deal with in their lives - regardless of their sexual orientation.
Ever asked who should gay cruise together?