Sexy resolutions for 2023 - why not?
The turn of the year is approaching with great strides. And once again, many people are probably wondering what their resolutions for the coming year might be. Quit smoking? Exercise more? Admittedly: Many plans are already known and have been tried quite a few times.
But how about a resolution to make 2023 a little more erotic?
Don't worry! No one necessarily has to be single to fulfill this wish. There are many ways to add a little more sexiness to your life and make the cooler months a little "hotter" too.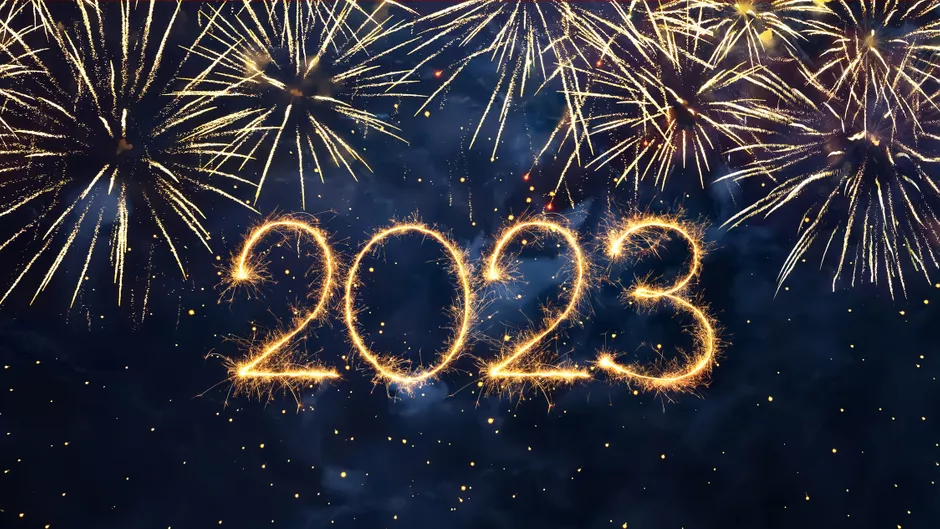 The following tips show how easy it can be to "help" a little here.
Resolution idea No. 1: Introduce a "sex planner
Many people who live in relationships that have existed for several years know the problem: sometimes there is simply no (or too little) time for sex. Too bad. But there is a reason why people always talk about the "most beautiful secondary matter in the world" in this context.
How about a "sex planner"? What may sound very bureaucratic at first can be very erotic. Whoever keeps such a plan knows exactly which dates in the week he can particularly look forward to. And what is once on the "to do list" must be "worked off", or not?
Resolution idea #2: Try something new
No matter how extensive and varied your sex life may be, there are almost always ways to take it up a notch! How about a trip to a gay cruising location? Or with a "threesome"? Maybe even with the booking of an escort service? There are only a few limits to the imagination. And thanks to the Internet, interested parties usually find each other a little faster.
Resolution idea No. 3: Test sex toys
The market for sex toys has become more and more colorful over time. That's why it's a good idea to check out whether there might be something new that appeals to your own preferences. No question: A visit to a sex store is always exciting - especially if it is connected to a gay cinema, for example. Here, the toys can then perhaps even be tried on directly.
Resolution idea No. 4: Leave your own "comfort zone
Yes, even in sex life there is a kind of "comfort zone". Most of the time, these are the positions and "speeds" that are familiar, fun, but also offer little that is new. But how about daring to look beyond the erotic horizon in 2023? A classic example: a trip into the BDSM area.
Of course, no one has to start here with the "hardcore variant". There are many ways to let the pleasure of pain flow into the love game in a comparatively delicate way.
Resolution idea #5: Talk more openly with your partner
Actually, it's sad: many men keep their sexual desires to themselves in this day and age, for example, because they are afraid of offending their partner. But why actually? After all, your boyfriend / husband is the person you should be able to trust the most, isn't it? And who knows? Maybe he has similar or the same wishes?
It is definitely a good idea to see this turn of the year as a kind of new start. And if there is so little love in the world at the moment, it is all the more time to support love in our own environment.
FlirtBlue the new gay community
By the way, politics also demands more protection for queers on the net as of 2023