The gay callboy in the evening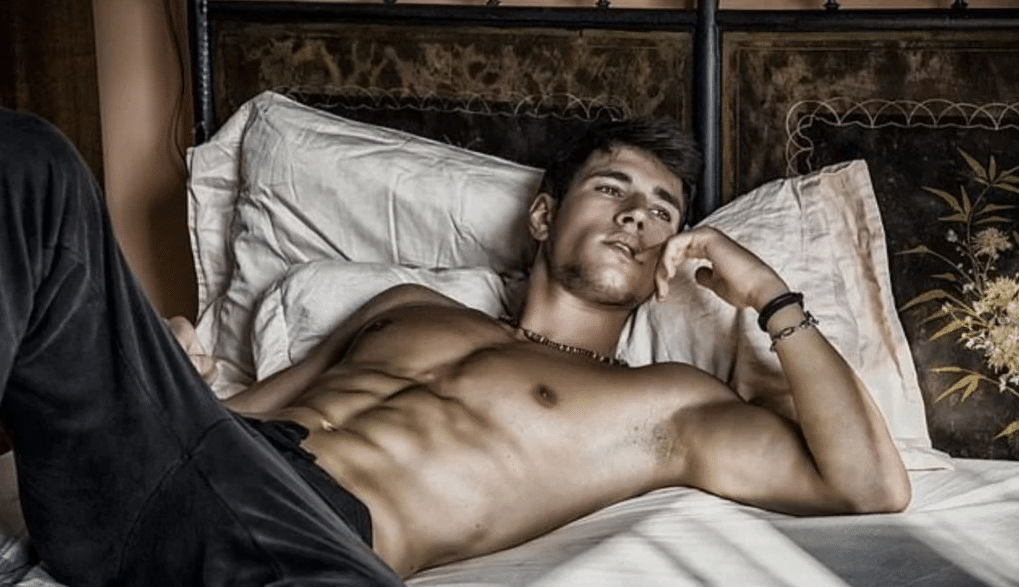 Again an evening alone at home, again none of my friends has time for me, to which I am once again unsatisfied and horny. Lie on my bed and play around with me. In addition, still these thoughts to want to try something new. Maybe I'll just search the Internet again. But I'm really not today after a dating site, I want to prefer the guy just say what I want and then I get exactly that.
Wait a minute. Gay Callboy could be a solution. I think I'll look out today. Since I'm curious what I will find so. Oh yes here are some attractive men who offer themselves. Who do I write to? This one or this one? Yes now I know it I ask him who is absolutely model format.
"Yes hello I wanted to inquire how that works?"
"What exactly do you want to do?"
"Yes, so I have imagined the following. I would actually like to have horny sex only here with me. Do not have to go to a bar. But just really horny fuck and be fucked. I stand on 69, am active and passive."
"That's not a problem at all, on the contrary, that sounds like a lot of fun. When exactly should I visit you then, to fuck with you really hot and wild?"
"Preferably today. Would that be possible?"
"Sure I can be with you in an hour."
"Yes excellent. See you in a minute then."
Now it's getting serious. Oh, will it look exactly like the pictures? I really hope so. Oh, he'll be here soon, I should shave again and freshen up. So off to the shower before he gets here. Which perfume do I use? It should be a Herber masculine fragrance. And my hairstyle, although actually also unimportant he will ruin them anyway while fucking determined.
Finally, the time has come.
Was that the bell? Is he the gay callboy there? No, damn it, just another noise. Oh, I'll look out the window again, maybe he's already there. He should be arriving any minute now. The hour is almost up. My heart is beating really fast. There he is. It looks just like the pictures on the Internet. Amazing, what a model. And according to the Internet with 20 cm also as neatly equipped as he is blessed with a dreamlike beautiful body.
"Come on in!"
"Well do you like what you see? Or do you greet each of your guests with the tent up?"
"Oh yes and how I like what I see. Glad it worked out."
Then it came first to a small preliminary talk, what exactly I imagine and he wanted to know my preferences. I just briefly described them to him and then it started. He simply took me by surprise, pressed me against the wall, took my hands up, fixed both wrists with only one hand. What drove my pulse up. His other hand gripped my crotch tightly. What a hot gay callboy. He knew what to do to really get me going. I couldn't help but bite my lip, then he spun me around so he could inspect my ass.
Each of his touches was so intense and dominant he also gave me every now and then a light slap and called me his little kipper. What let me every time the new latte become firmer. I was allowed to slowly strip him down his clothes from his skin. Whereby he almost tore mine from my body. Naked smooching and making out, he then pulled me into the bathroom. He gave me a slap on the ass and said I should watch and touch myself.
The gay callboy in the shower
The water flowed down his body, he touched himself all over his body as he then dropped his head into his neck, his hands sliding through his face. I couldn't take it anymore, what an arousing sight this is. Then he looked at me so reproachfully and said he was a dirty boy, I should soap him up so horny and clean. Just so he can make himself dirty together with me on the new. I did not let him tell me a second time and jumped into the shower with him.
It is the coolest thing ever to rub such a body with soap. You just touch every part of the body and can slide the contours of the silhouette with your hands. I did this nice and slow so I could see at which places his cock increases in excitement. I wanted his cock to become really overly hard. I want to feel the full 20 cm in my ass, as they would fill me. And take me really hard ran.
Finally he turned me around. I stretched my ass towards him. And I felt how he pressed his glans into my rosette. Slowly he stretched it until he penetrated completely. The horny thing about his cock was not even the length, but rather the width. In the shower he rammed him then all the way in, that was so horny that I could not help but tell him.
"You horny gay callboy now fuck me as hard as you can!"
That's what he did then. The time with him flew by and the one hour I booked him was already over. The beautiful man went again and left me with the words he hope to see me again soon. Even though I knew he meant it professionally, I liked it and I will definitely book him again soon. A guy who fucks so well and has such a hot cock I like to pay for it that I get my gelüste satisfied.