The Cruising World in Lucerne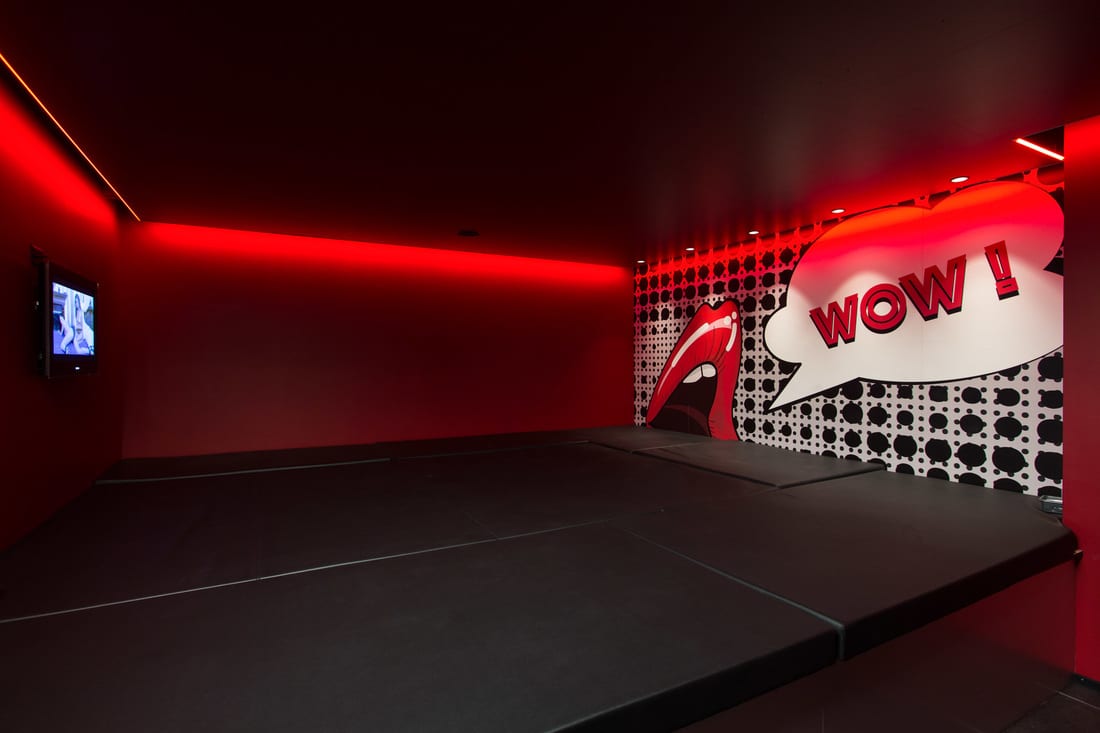 The Cruising World Lucerne in the street Staldenhof 3 is a feel-good oasis for all bi, straight, trans and gay men. The store is located in the western part of the city near the industrial area. By car it is super and easy to reach, because it has numerous parking facilities. Here you will meet like-minded people every time for joint fun and wild pleasure. As soon as you enter the store, you are greeted by a cozy bar where you can make great contacts.
The Cruising World in Lucerne is a fanatical world of experience of a very special kind. It offers a wonderful location where you can live out your sexual fantasies to the fullest. All of the rooms are dark, yet highly modern and illuminated with neon tubes, so it offers a mysterious atmosphere. Among the most popular rooms are the steam bath, the sauna, the horny shower landscape and the large reclining and cuddly meadows. Nevertheless, there are also separate fetish and SM areas for those who like it a little harder. But also those who want to enjoy themselves undisturbed can retreat to one of the lockable private suites.
Not to forget is also the small but nice cozy sex cinema. There you can watch the hottest movies at any time of day or wish for some yourself. In addition, there are also various themed rooms that are all equipped with monitors and kinky movies. Especially popular is the mirror room in which you can watch the act of love from every angle.
Opening hours:
| | |
| --- | --- |
| Monday | 11:00 - 23:00 |
| Tuesday | 11:00 - 23:00 |
| Wednesday | 11:00 - 23:00 |
| Thursday | 11:00 - 23:00 |
| Friday | 11:00 - 23:00 |
| Saturday | 11:00 - 23:00 |
| Sunday | 11:00 - 23:00 |
Also very interesting and recommended is the gay cinema Marty`s Peepstore.