Fetish of a different kind: gay feet licking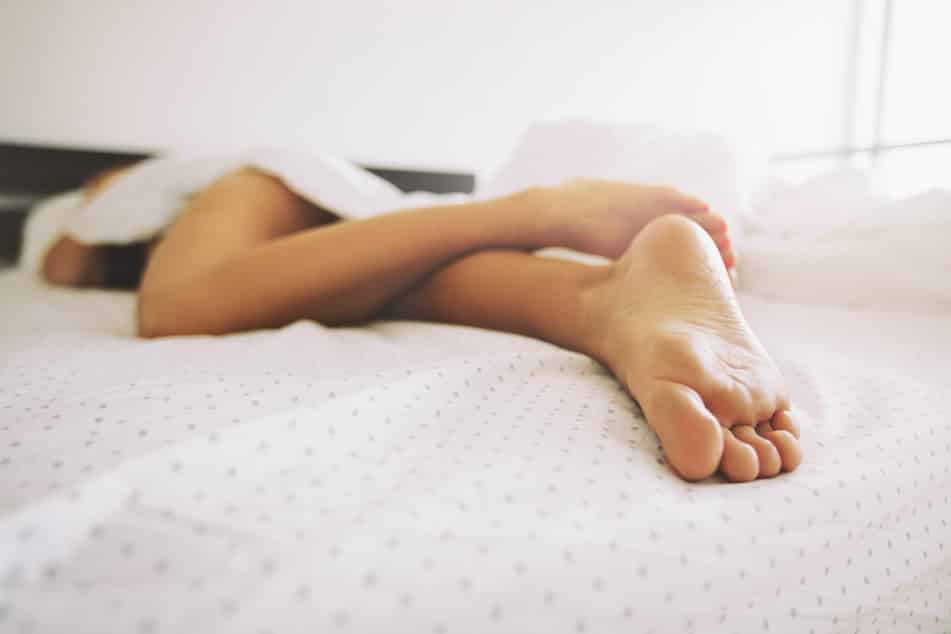 You encourage me to talk about my own fetish. I have already read so many stories of gays who struggle with themselves and are happy to finally stand by themselves. Now I would like to join!
I am Mirko and I am 19 years old. Already in puberty I realized that I have an unusual, yet widespread fetish. Even in the locker room after soccer practice, I would stare at my teammates' feet. If I was ever caught doing this, I always acted as if I had just seen something funny and then got it wrong after all.
The first time I had to admit to myself that I have a special fondness for feet was also during sports or in the gym. I wasn't feeling well and wanted to change and go home. So I went to the locker room by myself and changed. In the locker room, the smell of sweaty feet was in the air and when I first caught this smell, I felt a weird and at the same time wonderful feeling.
I got dressed and the smell beguiled me more and more. I sat down and had to pause for a moment, because the feeling that slowly built up inside me confused me. Then I saw the shoes at my feet and something inside me wanted me to smell them. I then gave in to the desire and since then foot odor is a true aphrodisiac for me.
My first sexual experience with gay feet licking I had only recently, because I have not long had the self-confidence to accept this fetish as part of me. I got said self-confidence only when I first met someone who could understand my fetish.
We met in the gym. I went to shower and at some point he showed up in the booth. His feet had a Roman foot shape (my favorite shape in feet) and his toes were small and somewhat knobby. He had no bony feet and there was no trace of calluses either,... In short, they were just perfect! That's why I had to stare at it continuously.
As much as I wanted to, I couldn't take my eyes off those beautiful feet.
My first time gay feet licking
He seemed to have noticed, because my thoughts were interrupted by a "Are you okay? Can I help you in any way?", interrupted. I felt myself blushing and turned to the wall in shame. Actually, I had planned to stay in the shower until he was gone. But before that, I had to take another look at his feet. I caught a brief moment before he stepped out of the shower. Now I could get ready and thought to myself "By the time I'm done, he'll be long gone.".
Then when I went back to the locker room, he was still there. I was slightly startled and wanted to sink back into the floor. He noticed me, but said nothing and continued to dry himself.
Again, my desire forced me to stare at those feet. I didn't even notice the way he looked at me while I did it. He cleared his throat and I looked up into his face. My blush rising in my head again, I just stammered a little "sorry" and went back to minding my own business.
But he came up to me and stood behind me, "You're standing on my feet, aren't you?". I froze at these words. He laughed and continued, "Don't worry about it. More men have this fetish than you think. I don't like taking feet in my mouth or anything like that, but I love it when other men lick my feet and toes, for example.
This thought gave me a tingling in the loin and I could not give this confidence much more. Before he finally left the studio, he threw me another sock. In it was a note with his cell phone number on it. I looked at the sock. I looked around and when I realized no one was there, I took a deep drag and smelled the sweet stench. Immediately something began to stir in my pants. I went to the bathroom and jerked off while smelling the sock.
I messaged him a short time later, thanking him for the number and asking if he wanted his sock back. He sent me laughing smileys and just said that I could keep it. After all, I couldn't know when I'd get my hands on "something so hot" again. So we wrote back and forth and arranged to have dinner at my place.
He was on time and after a hearty dinner and nice conversations we also came to talk about the topic of foot fetish. I dared for the first time to talk about this and also talked about what provides sexual pleasure in my mind. He just said that it felt good and he would gladly make himself available as a "test subject". I had to confess: This offer sounded very tempting, especially my cock found this idea super.
During the evening we ended up on the couch and he asked me to massage his feet. I was really allowed to touch those feet? I did not let myself say that twice and began to knead his feet. This alone made me grow a proper spanking.
I continued to stare at the feet and then he took the initiative. He put his foot on my face. This wonderful feeling I will never forget. At some point he told me to lick his feet. And that's how I discovered my passion for gay feet licking. Since then I use almost every opportunity to get sexy gay feet.
First I took only one toe in my mouth and enjoyed both the sweet, strong smell and the lovely taste. My tongue circled his fat toe and I took more and more toes into my mouth. I licked each one, sucking on it, and my cock twitched with excitement. "Jerk off!" he said and when I looked at him, he already had an enormous boner and was doing it to himself.
This sight made me so hot that I quickly opened my pants and put my hand, still having his toes in my mouth. I let my lust run free and took this foot in me and my thoughts. Shortly before the climax, I licked intensely on the toes and with the other foot he stepped lightly on my sack.
I moaned and screamed while cumming and not once took the foot out of my mouth. That evening I was allowed to lick much more than horny gay feet. He gave me another footjob and I have had his feet in my mouth for two hours.
Since then, we have dated each other the one or other time. Therefore, I am sure that he also finds pleasure in me and my fetish. But we both do not want a permanent relationship. There are still so many feet to discover... And to lick.