The Rudolph Wilde Park in Berlin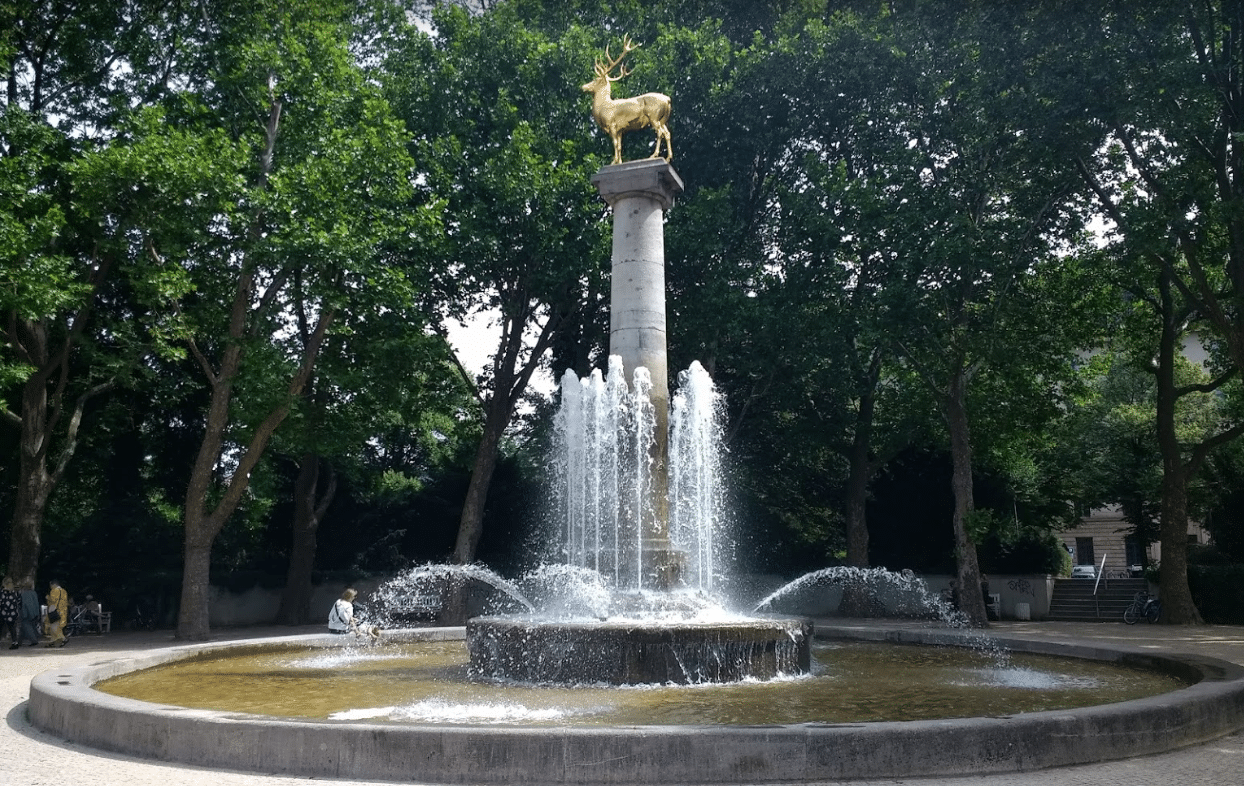 The Rudolph Wilde Park has an area of about 7 hectares and is located directly and very centrally in Berlin. It is best reached via the subway station Schöneberg City Hall, at which the U2 keeps accessible. It was also formerly known as Schöneberg City Park known and has always been a public green and recreational area. But today the park bears the name of the first Mayor of Berlin Schöneberg. The Rudolph Wilde Park offers to the generous Walks / hiking trails, playgrounds and numerous fun and sunbathing areas. Particularly striking here are the Carl Zuckmayer Bridge and the Deer Well which also form a wonderful photo backdrop.
Especially at the bridge in Rudolph Wilde Park , countless men meet every night for fast fun. Here you meet either at the benches, which are below the bridge at the duck pond or on top of the bridge itself. The most interesting here are those who always run from A to B on the bridge. As soon as you have found a suitable partner, you can quickly go into the park. For cruising itself, you use one of the numerous trees and bushes or sometimes the large green area on the other side of the pond.
The Volkspark Hasenheide offers everything the gay heart desires and is not too far away.