Cruising on the Flaucher Islands Munich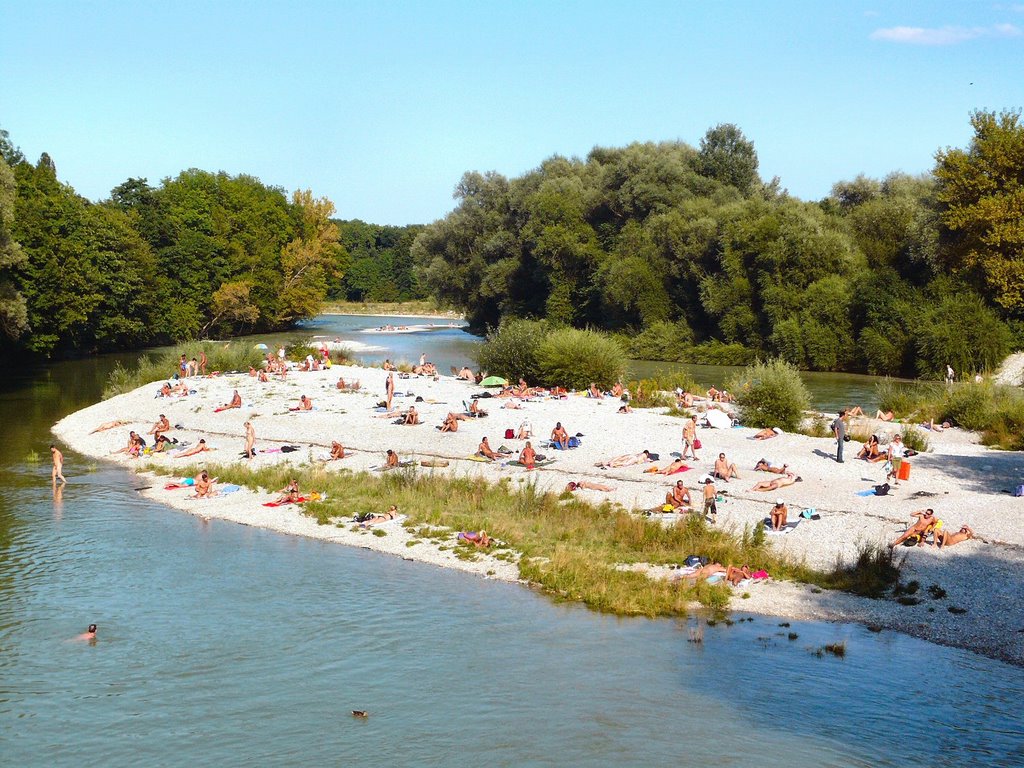 The Flaucher Islands Munich a place of relaxation and adventure. Here the gay Munich meet to cruise. The area offers plenty of space and lots of covered places where you can also live out some undisturbed kinky action. In the summer, there is much more going on here also in terms of cruising than in the cold seasons.
However, the quiet in winter and spring is always used by hard-core cruising friends. So take a chance and visit the Flaucher Islands even in autumn or winter. You will surely meet someone. The audience is rather older for cruising in winter. In summer, however, you will also meet a lot of hot twinks.
A nice cruising nudist lake is the Feldmochinger See

Reviews & Opinions
on the Nocker mountain I spent my youth there

and at the Eisbach was always what offered here had more than just a horny outdoorblow, after the soccer I'm there to cool down, there they lay with your horny asses of the tanned skin and the natural, I laid me to jan who was quite cool, after a short scanning both knew ahead we were, it went without further ado directly to the point, in the shade of the bushes we blew each other so long one untilwirbeide at the same time the horny stuff in our mouths splashed