Will Harald Glööckler become a jungle darling?
On Friday, the time had come: the 15th season of Dschungelcamp started on RTL. Harald Glööckler in particular probably managed to stun many viewers. Whoever thought that the designer was too shy to pass tests of disgust and courage was mistaken. Sure: On day 1, motivation is certainly still particularly high. Nevertheless, he has already achieved more than many would certainly have given him credit for.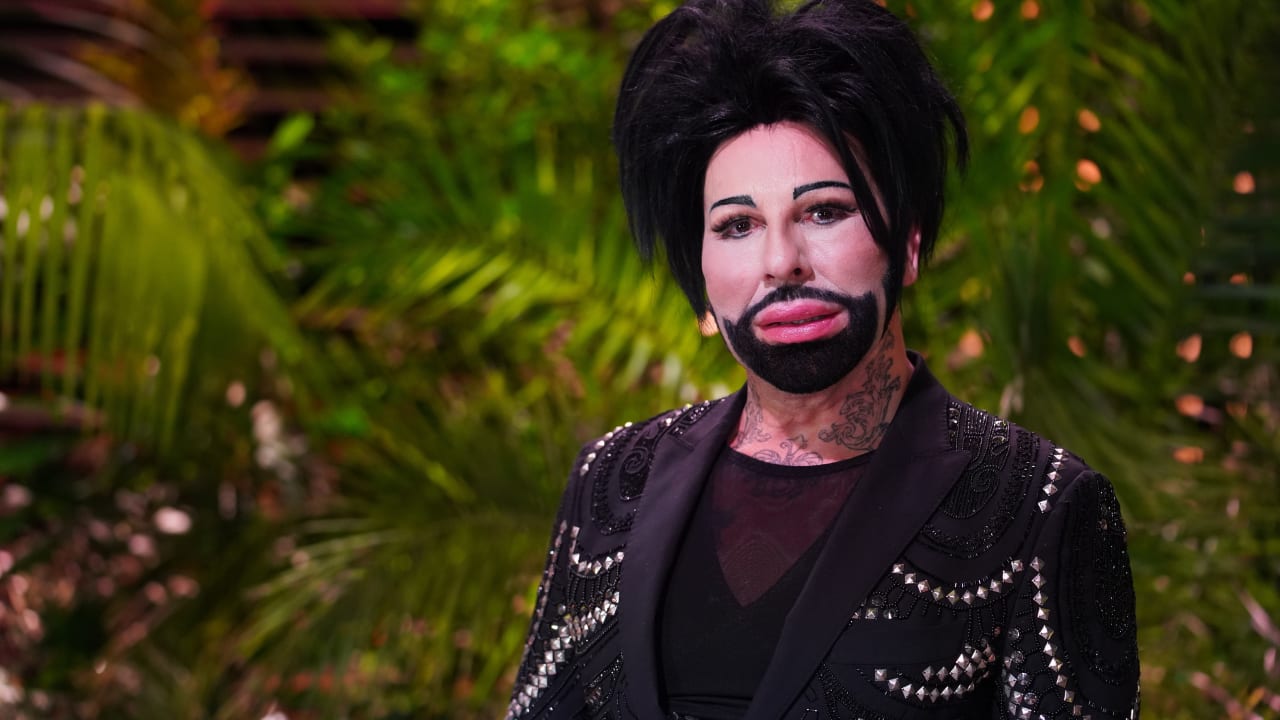 Harald Glööckler in lofty heights
In the very first test, it was straight down to business. Harald Glööckler's task: balancing on several red balls... at a height of about 40 meters. Those who managed to do just that "only" had to reach for the star at the end of the construction by jumping - secured, of course - "into the depths".
Glööckler seemed less than enthusiastic about this. He has had mixed feelings about this subject ever since he was a child. He explained that he couldn't rock the boat back then either. He would get sick right away. But whoever now thought that the designer would use his fear as an "excuse" was mistaken. Because: he actually dared to go on the balls - and thus(quite incidentally) also earned quite a few sympathy points on the net.
Others had far more problems with their first jungle test. They were not confronted with the balls, but with a rappelling device, with the help of which they were supposed to climb down a rock and collect stars. Here, the noise level was definitely higher than with the man, who many had not really attributed much jungle quality to in advance.
Glööckler also convinces in his second test
The second jungle test was completed by all together. The inclined RTL viewer rejoiced, because: It was eaten. The task: first, they had to feel which body part was in a hole in front of the candidates. Those who were right "only" had to take one bite. Those who were wrong had to taste twice.
At this point, Tina Ruland dropped out. She was a vegetarian and therefore would not eat anything animal. By the way, the second queer in the jungle was also convincing in this game: Manuel Flickinger. The ex-Prince Charming contestant ate two bites of Impala lung and thus secured the team another star. A little later, Harald Glööckler followed suit and ate part of the kudu penis that had been served to him. Especially interesting: Glööckler is also a vegetarian... Seems to make an exception this time - perhaps also for the sake of the group.
He didn't look really strained. On the contrary. Even though kudu penis is certainly not one of the foods that enjoys particular popularity in Europe, he took the whole thing in stride. He was the only participant in his group of 3 who managed to finish his piece.
What's next for Harald Glööckler in the jungle camp?
Harald Glööckler has achieved what can certainly be called a "successful start. Nevertheless, it would certainly be too early to talk about "great chances of winning". After all, the jungle camp lasts a total of 16 days. A lot can happen here. However, he seems to have gained some fans - if the comments in the social networks are to be believed.
And who knows what he will tell the others around the campfire? Now, at the latest, it's clear that the designer should not be underestimated.

There is a new study on hormone therapy for transsexual children