Sex cinema valley street Hamburg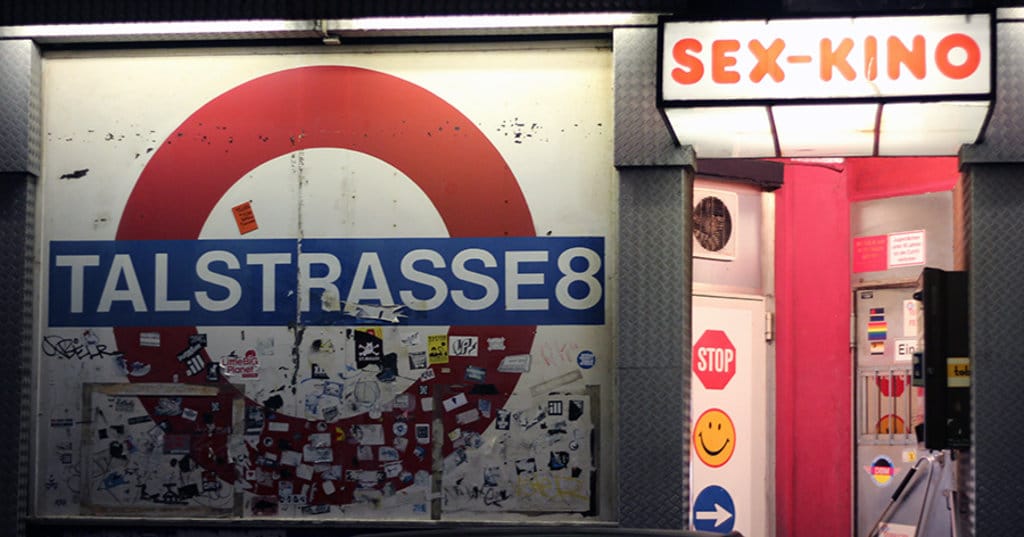 The sex cinema in Hamburg not far from St. Pauli in Talstraße 8 is open 7 days around the clock.
For over 60 years there is this sex cinema in Hamburg in the old rate style. It is one of the oldest erotic porn cinema in all of Germany. In the 1960s opened the gates at Talstraße No. 8 and since then the hottest cinema in the Hanseatic city. As you can read from the reviews below, there is always a lot going on there, to continue to promote this, we are always happy to receive your feedback.
Sex cinema in Hamburg
The whole establishment is divided into 2 floors. In the basement the gay cruising takes place, who has no idea yet, can read up here. In the basement there is a so-called darkroom and sling room. These areas are separated by curtains. In the upper part of the Sex Kino Hamburg you will find the actual cinema. Without any exception, you are welcome to walk around completely naked. For this you can simply lock your things in the safe are. If you like it a bit more dim and dingy, you'll get your money's worth here!