The parking lots Hasenmoor / Bredenbek on the A210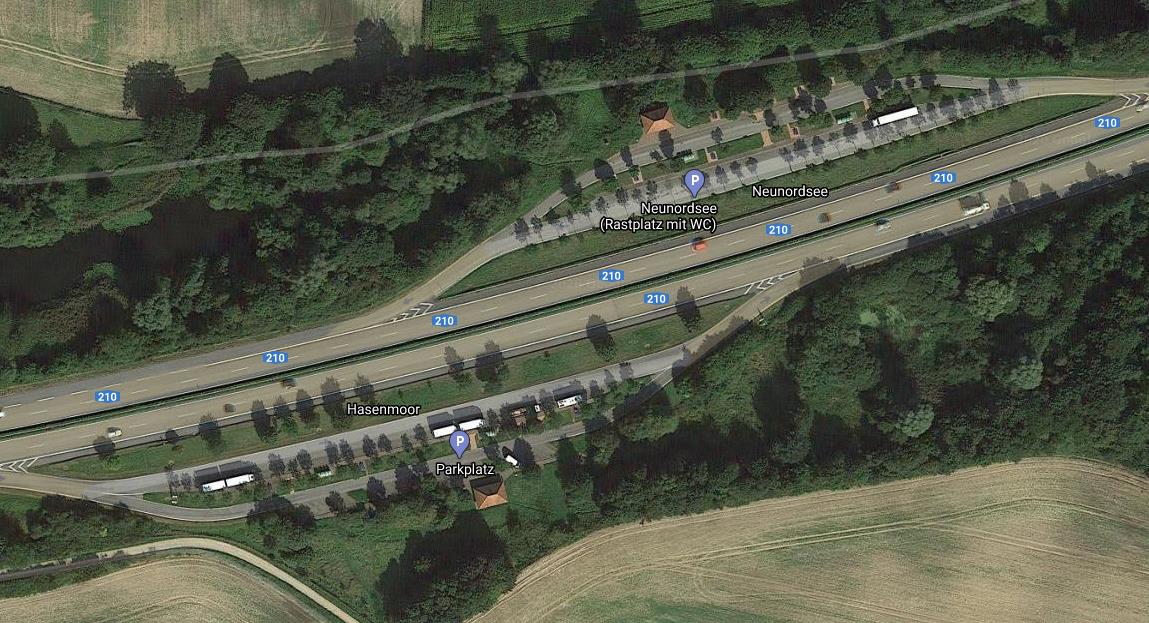 The Hasenmoor / Bredenbek parking lot on the A210 is located between Kiel and Rendsburg. These two gay cruising areas are very popular in the area and well visited at any time of day. Especially at the end of the day these two areas are very busy. Here meet horny gays, wild truckers, curious straight but also nasty couples to cruise.
Bredenbek: Between the exit Achterwehr and Bredenbek is the parking lot Neunordsee, which is also known in the scene as parking lot Bredenbek. Here you can meet behind the toilet house or on the forest path.
Hasenmoor: On the opposite side is the Cruising Area Hasenmoor, which can be reached via the lane of the A210 in the direction of Kiel. Here Man(n) also meet at the toilet house or from there left down the forest. If someone wants to be undisturbed there, this should rather go further into the forest.
The A7 parking lot Moorkaten West could also inspire you.