These men's beauty trends are now "in
Many men love to try out the respective current men's beauty trends. Here it definitely does not always have to be "only" discreet. On the contrary! Today's fashion and the corresponding products virtually invite you to set new accents again and again.
And also in the summer or late summer 2022 there are some trends that are hard to pass by. Optionally, these can even be super combined with each other. It is also particularly convenient that the following styling tips are not bound to a certain type of man. On the contrary! Whoever feels like setting individual accents is exactly right here.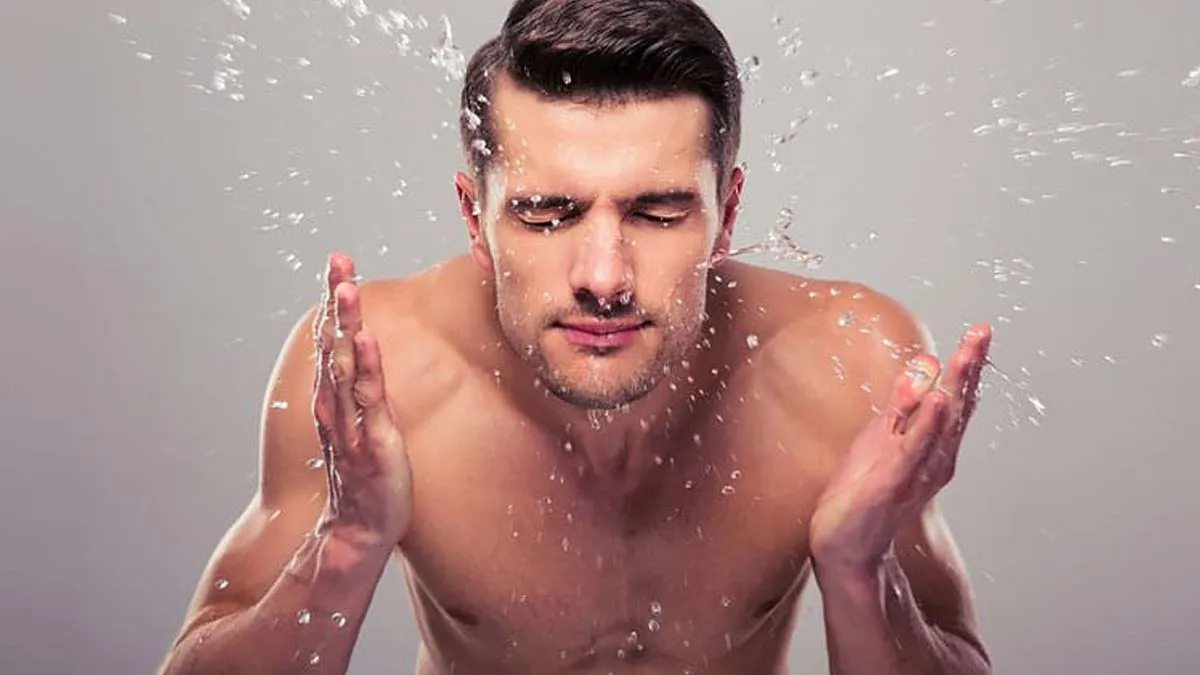 Trend No. 1: The beard
Beards have managed to conquer the fashion world in a wide variety of ways. There seems to be only one rule here: Please well-groomed! No matter whether as a moustache or as a full beard: As long as the face shape and beard styling fit together, nothing stands in the way of a modern, masculine look.
Who is unsure as a man, which beard styling fit best, can of course also directly visit a barber. In the corresponding stores work people who know exactly which beard suits which customer best.
Trend No. 2. long hair
Here, too, the rule is: Please well-groomed! Otherwise, long hair is of course allowed for men nowadays. Curly heads, long manes, etc. are ideal invitations to flirt. After all, it is particularly fun to tousle here, isn't it?
Optionally, the hairstyle can also be spiced up with a thin hair band or with a hair band. Here the personal taste decides. One thing is certain: Nothing is sexier than a guy who skillfully throws his long hair back.
A beach body that complements the look also looks good, of course, but is of course not a "must". There are many men for whom a basically well-groomed appearance is far more important than a six-pack.
Trend No. 3: The chignon
If you fancy long hair, but - especially in summer - you're into more airiness, you can also tie your mane into a chignon. This leaves the nape of the neck free. By the way, the chignon is also totally on trend in the men's beauty trends 2022.
Here it is quite fun to also play a little with the hairstyle, for example, by wearing only the upper part of the hair up.
Another advantage: A chignon suits just about every man and is also super suitable for a bad hair day, among other things. "Baby hair" can be easily fixed with a little hairspray or hair lacquer. Ideal for a trip to the lake or for a date!
Trend No. 4: Lacquered nails
In the meantime, many stars are proving that painted nails are no longer a no-go for men in 2022. Here the motto seems to apply: The more striking, the better. Absolute must-have colors are black and blue.
Again, please take care of them. If you don't feel like taking care of your manicure yourself, you can also visit a nail salon. Many have also focused on male customers, among others. Especially in the larger cities, no one is now surprised when you ask for new colors.
Trend No. 5: Linen pants
They are practical, airy and ideal for braving the high temperatures of summer: Linen pants. If you want, you can also show off your bottom with the slightly tighter variants. With the help of the loose material it is not difficult to spread a touch of vacation.
And by the way: Linen pants are "by the way" also the perfect clothing for the first date. They are not as casual as jeans, but also not as elegant as suit pants. Instead, they move "somewhere in the middle" and are great for checking out the situation.
Did you already know? This is how monogamy can be really fun.