Despite war Ukraine celebrates a Pride Parade in Kharkiv
Since Ukraine was attacked by Russian troops in February 2022, numerous men and women have been at war to defend their country. The resistance seems to be bearing fruit, as Russian troops have been pushed out of the first cities and areas in recent days. How sustainable this success is remains to be seen.
For Ukrainians, however, even in these difficult times, war is not the only factor. In the liberated city of Kharkiv, they are currently going one step further. A Pride Parade is being planned under the motto "United as Never Before".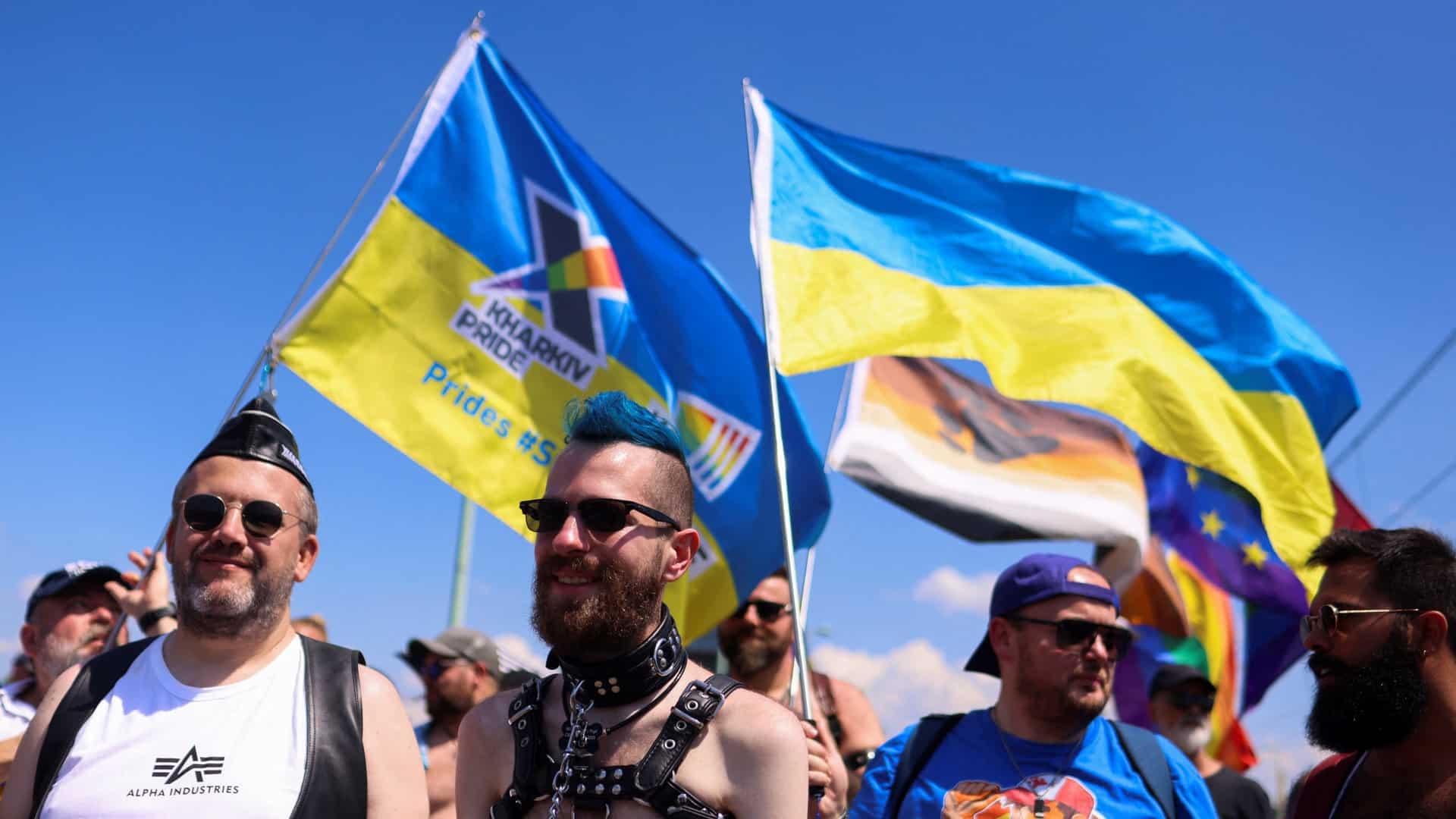 The Pride Parade is to be celebrated on several days
Although the situation in Ukraine is far from calming down, the LGBTQIA+ community plans to hold queer celebrations between September 17 and 25. This was announced by the lesbian-feminist organization Sphere NGO as part of the congratulations to the "liberated city".
Still on Wednesday, President Volodymyr Selensky visited Kharkiv. He took selfies with the soldiers, thanked them for their courage and had his picture taken proudly next to the Ukrainian flag to make a clear statement.
Now the queer flags should also fly over the city of Kharkiv. For many, the city is currently a symbol of freedom and democracy. And that's why it seems so fitting that Pride - even during the war - should take place there.
Certainly, the parade would have been banned under Russian rule. The life of queers in Russia is anything but easy. The regime publicly displays its dislike of queer people, and many members of the community live out their sexual orientation behind closed doors for fear of being punished.
Donations for the Pride Parade
In order for the Pride Parade in Kharkiv to take place at all, some donations are needed. These should make it possible to offer various activities. Some events of the Pride Parade will be held in closed company. Here it is important to register in advance. This is to prevent homophobic people or even Russian soldiers from mingling with the visitors.
A special march is planned for September 21. This is to be held in memory of all queer people killed under the Russian Federation. The Pride march was scheduled for September 25.
By the way, the parades in the city have not been held for too long. It was only in 2019 that the premiere was celebrated. And actually, since then, annual events were planned. In 2020, due to the requirements imposed by the Corona pandemic, the participants and participants had to take part in the Pride in cars.
Last year, more than 3,000 people gathered in Kharkiv to stand up for the rights of the queer community. How many people will show up for Pride this year is still completely open. Also, many queer servicemen and women continue to fight on the front lines to free Ukraine from Russian troops.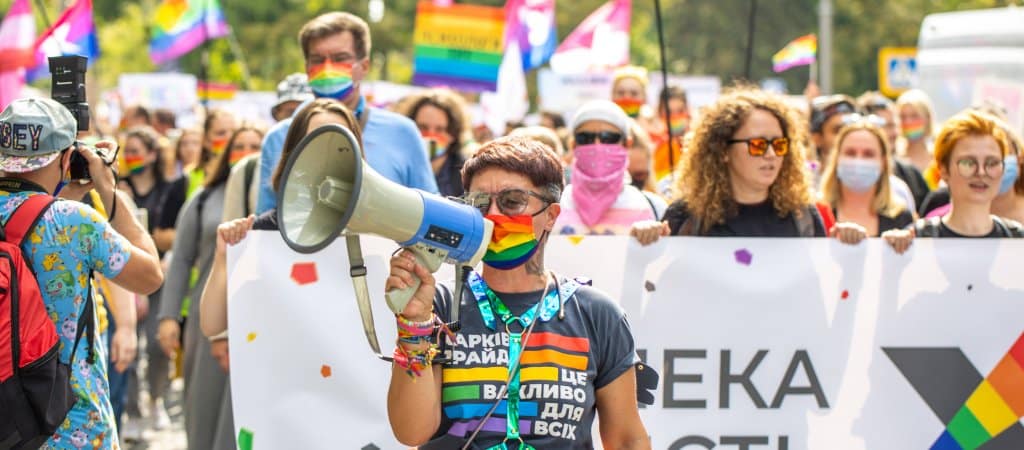 A strong sign in a difficult time
A little bit of a special message seems to come from the decision to celebrate a Pride Parade in a country that is currently at war.
In a way, it signals that life goes on and that it is important not to forget now to stand up for the rights of queers. A courageous and trend-setting sign, which should also encourage many queers in Eastern Europe.
Next article: Queer documentary receives German Television Award