Sparta Junior Darkroom Sling Cinema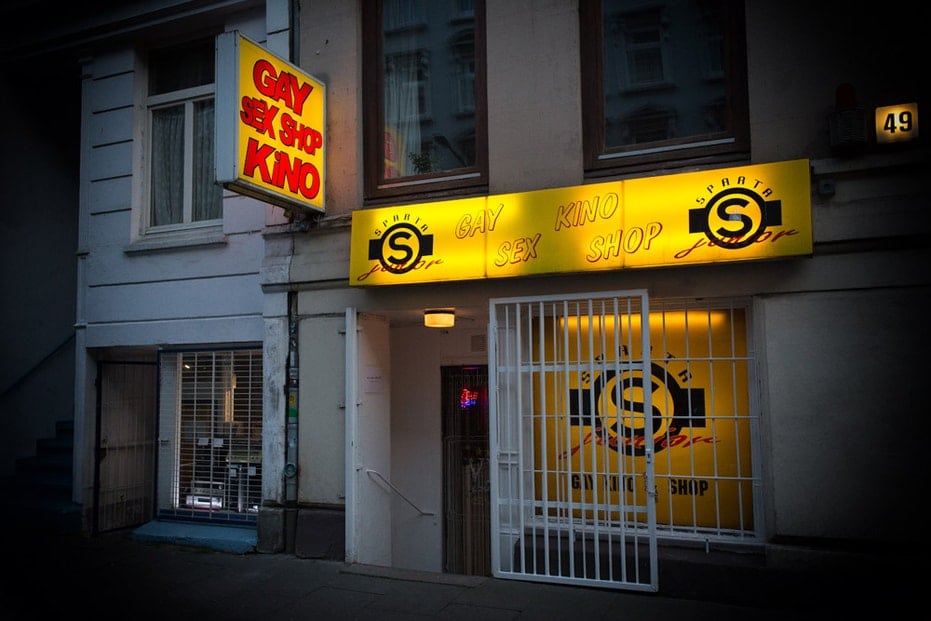 For over 40 years, Sparta Junior is one of the oldest gay sex cinemas in the Hanseatic city of Hamburg. If you visit a gay sex cinema in Hamburg for the first time, we have an address for you here New Man City Hamburg
You can reach Sparta Junior comfortably by subway to stop: U3 St. Pauli, S1 + S3 Reeperbahn.
On the Reeperbahn, directly opposite the Spielbudenplatz, is the Seilerstraße. There you can find the gay cinema Sparta Junior.
In Hamburg, there are a total of 8 gay cinemas around the Reeperbahn. If that's not enough for you, you can also check out the 9 different Glory Holes in Hamburg.
Opening hours
Monday
10:00 - 23:00
Tuesday
10:00 - 23:00
Wednesday
10:00 - 23:00
Thursday
10:00 - 23:00
Friday
10:00 - 02:00
Saturday
10:00 - 02:00
Sunday
10:00 - 23:00