The Palais Schaumburg Restaurant in Nuremberg
Palais Schaumburg Gaststätte is a gay-friendly location in the artists' quarter of Nuremberg. With the semi-vegetarian menu, the restaurant attracts many alternative guests and among them all from the gay scene are welcome. The alternative crowd is very open and sociable, which makes the stay very sociable. It is easy to get in touch with very interesting people. If you like to spend your time with people interested in culture, you will surely always find one or the other good conversation partner there.
Of course, the Palais Schaumburg restaurant also has a hygiene concept to which everyone, whether staff or guest, adheres. The host ensures that this is done in a friendly but consistent manner. The service is very obliging and likes to take time for its guests. Which makes up for the shorter waiting times. You feel well taken care of in the restaurant and can enjoy your time there without hesitation. What does the Planet Randy community think of this bar? Feel free to write us in the comments. We and the other users are looking forward to hearing your opinion.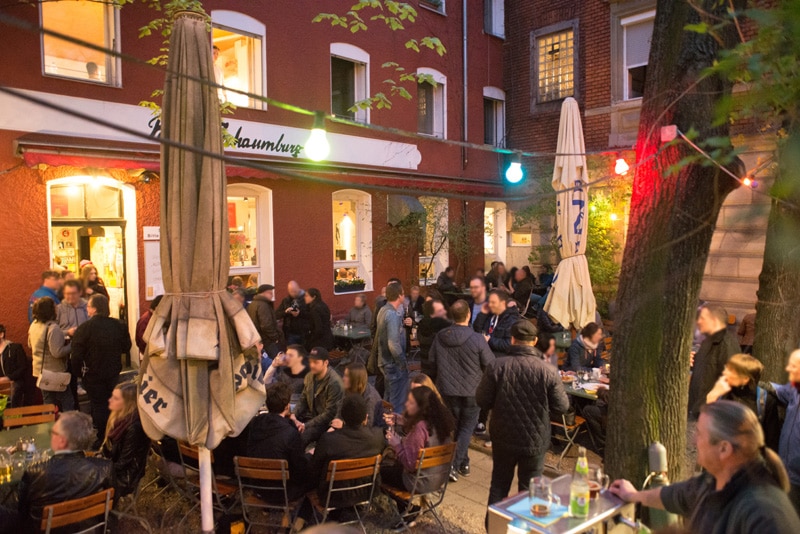 Opening hours
| | |
| --- | --- |
| Monday | 11:30 - 01:00 |
| Tuesday | 11:30 - 01:00 |
| Wednesday | 11:30 - 01:00 |
| Thursday | 11:30 - 01:00 |
| Friday | 11:30 - 01:00 |
| Saturday | 11:30 - 01:00 |
| Sunday | 11:30 - 01:00 |
Also in Nürburg you will find one of the long-established gay bars, La Bas Bar. Check out this and many others as well.

Reviews & Opinions
The Palais Schaumburg Restaurant in Nuremberg